How many of us have come up with a New Years resolution to eat better, move more and generally become healthier? It is probably the most common resolution out there and as you may know, it can be a tough one to accomplish.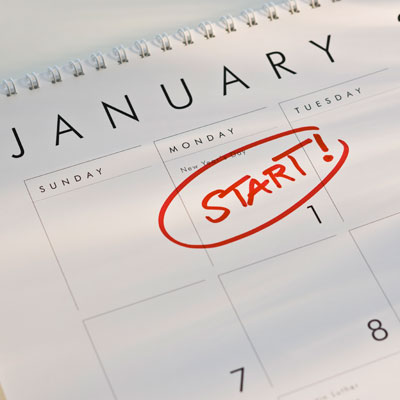 The problem is that most people go about making this resolution totally wrong. They change everything around in their lives and push really hard for a couple weeks. After that, they realize that their new pace is not sustainable and fall back into their old patterns.
Did you know that if you try to adopt one new habit there is an 80% chance of succeeding but as soon as you try to adopt two new habits at once, that percentage falls to 30%? 3 new habits at once and it plummets to around 10% chance of making those habits sustainable. No wonder our typical resolutions never stick! We decide to totally change our diet, exercise 5x a week, and give up sweets all at once. This type of change is not sustainable no matter how good of intentions you have.
The other aspect of making habits stick is guaranteeing success. Our new habits have to be easy enough for us to do 90% of the time. If you pick too aggressive of a goal, as soon as you hit that first bump in the road everything falls apart. Maybe it won't be the first time but I guarantee that if you continuously fail to achieve your goal you will stop trying very quickly.
You may be asking yourself, "So what should I do?"
Start out the new year with a long term goal. It might be a specific amount of weight loss, to run a 5k, or to heal a hurting shoulder. Pick a simple habit that will help you reach your goal. Make sure you are 90% confident that you can complete that habit for at least one full week. As soon as you have that habit down pat (1-2 weeks) move on to the next habit. Make sure that all the habits continuously build on each other and do not worry about picking something too small.
If you would like help on this process, check out CORE's 6 Week Resolution Challenge. We will sit down with you and plan out 6 different habits that will give you a great head start to the New Year! This challenge is free for our current members and only $149 for all non-members. This includes 12 personal training sessions over the six weeks as well as nutritional suggestions and email/telephone support from our coaches. 
Start 2013 off right: New Year, New You!